Youth Ministry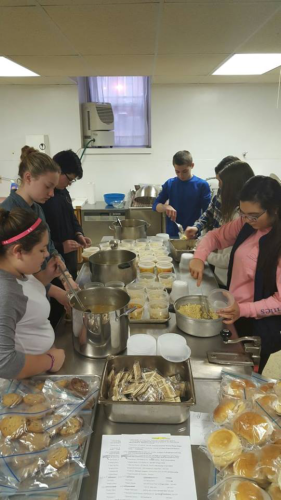 Mary, Mother of God Parish sponsors a youth ministry program consisting of monthly religious education classes for students in grades 8- 12. Participants in the program also model their faith through the various activities of the parish youth group. Students organize and perform the annual living nativity and living stations of the cross, provide social and prayer visits to various nursing homes, conduct service trips to sites in our diocese and beyond, and coordinate a variety of social activities for the younger members of our parish.
Every Thursday evening from 10:00p.m. to 11:00 p.m., college aged kids are invited to join Father Edwards via this link for "Thursday Night Talks"; an online discussion and reflection on the previous week's readings, or any other spiritual topics that may arise!
For further information, please contact the parish office at (570) 342-4881.