CRAFT FAIR AT HOLY ROSARY PARISH CENTER

Mark your calendars for November 18th from 10 am until 4 pm!! Get ready to do some early Christmas shopping from local vendors and crafters!!

NEW COAT GIVE A WAY

Needing a New Winter Coat for your child? If you are in need of a winter jacket for your child, please call the parish office and let us know. The Social Concerns Committee is organizing a Children's Coat Give-Away during October. Please call (570)342-4881 and leave your name, the first name of the child, his/her coat size and your phone number. Coats will be distributed starting October 22nd.

Last year our parish Social Concerns Committee hosted a new coat give a way for children. It proved to be a very successful and well received parish project! We'd like to continue it again this year. Beginning the weekend of September 30th & October 1st, the first name of a child and his/her coat size will be available in baskets on the radiators of the church. If you are financially able to participate, please take a name tag, purchase the jacket, and attach the name tag to the coat. PLEASE DO NOT WRAP THE COATS!! Coats can be brought to the church or parish office. If you prefer to make a monetary donation to the drive instead, that would be wonderful also. We would appreciate it if you would wait until we know the actual sizes needed before you shop! We can then match the coat to the child. Thank you!! Coats will be distributed beginning the week of October 22nd.

SAVE THE DATE!!!!!

Our Night of Reflection this year will take place on Monday, October 30th at Mendicino's Restaurant in Covington Twp. Our guest speaker will be Shannon Kowalski, the Diocesan Director of Youth and Young Adult Ministry. Mark the day down…more information to follow regarding reserving your spot!! Transportation available!!

MONTHLY PRAYER INTENTIONS OF OUR HOLY FATHER

For the month of October, please pray for all those who have suffered loss due to natural disasters this year whether it be from floods, winds, fires, earthquakes, hurricanes, tornadoes, landslides, or drought. Especially let us pray for those who lost homes and life or experienced property damage because of the September 9 th torrential rainfall in our area, especially for our neighbors in North Scranton.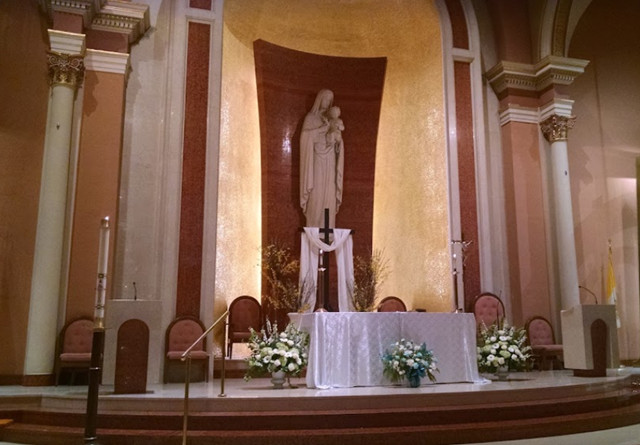 We, the members of Mary, Mother of God Parish, strive to serve God and each other in a manner that invites, welcomes and bonds all members. We dedicate ourselves to ministering to and evangelizing our own members and the greater community in the servant image of Jesus.