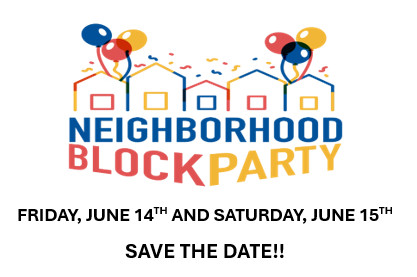 SPONSORSHIP OPPORTUNITY
Summer is approaching quickly and Mary, Mother of God Parish is planning its annual Block Party on June 16th and 17th at Holy Rosary Center. This year we will again have 3 levels of support - any of which would be greatly appreciated! Your business or family name will be placed on a sign displayed in the Center and also appear in an edition of the church bulletin.
$500 - above PLATINUM SPONSOR
$250 - $499 GOLD SPONSOR
$100 - $249 SILVER SPONSOR
Thank you in advance for your generous support.
DONATION ITEM NEEDED: **BEER**
BASKETS GALORE AKA "PEGGY'S BASKETS"
In honor of our beloved friend and original planner for baskets, our baskets will now be referred to as "Peggy's Baskets". Fresh and fabulous Raffle Baskets of all varieties can be donated to the Block Party by contacting Clare Farry at (570)650-0405

BAKERS NEEDED
Who doesn't love a bake sale?? Show off your baking skills to your neighbors and friends by donating one of your master creations to the Bake Sale. Not a baker? You are welcome to donate decaf coffee to serve with those delicious treats!
VOLUNTEERS
WE NEED VOLUNTEERS -- both veterans and rookies!! Experience the fellowship and fun of being a part of our annual Block Party! Please call our Parish Office at 342-4881 or CLICK HERE to download and fill out the form below to add your name to the volunteer pool.